Small business organizations take up several innovative strategies to improve their brand value, and video marketing is one of the most effective ways for it. If you compare your small business organization with the large-scale ones, you will probably experience more effort in building the market presence.
The potential customers that your business is targeting through SEO services must be well aware of the new schemes and offers that you are putting up that are better than other stable organizations providing the same goods and services. In this article, you will know about some of the effective video marketing tips that will fuel your small business organization to greater heights.
Efficient Ways for Video Marketing for Small Business
1. Explain your business strategy and keep the video brief
Keep your video simple by giving a simple introduction of your business along with the introduction of the managing authorities. Explain the goods and services that you have to offer. For effective video marketing, you need to keep your content brief, but at the same time, you need to explain what makes your company different than others. Keep your video under 90 seconds to create a massive impact. Customers will not prefer a lengthy watch time, and your strategy will go to waste.
Video simulation will help potential customers understand your effective way of delivering the service to them. If you are dealing with a particular product and the services associated with it, then focus on the perks of it to keep the customers hooked to your business plan. It will help you generate organic traffic to your marketing video.
2. Make sure your video mostly focuses on customer's profit and not the company's
Being the owner of a small business organization, you need to explain to the customers that your products and services are better than other large-scale organizations. If you spend most of the time of your video marketing highlighting the company's benefit, then the customers will shut down the video and go for their usual brands. To increase brand awareness through video marketing, you need to explain the benefit that you are offering to the customers by lowering down your profit quotient.
3. It is good to add an origin story and a stimulating title
Customers would highly appreciate it if you can fit in the origin of your business in your video marketing. It is efficient for small business organizations. Customers love stories, and therefore, you can add relevant content to highlight the origin of your business and the money spent on it.
The title is one of the first things that the targeted audience will look up to for judging your business plan. You need to give an engaging title to gain the attention of the targeted audience. If you can manage to use relevant target keywords, then the search engines will also keep your marketing video on the first page of the results list. It will lead to increased CTR (Click-Through-Rate).
4. Add some video reviews of happy customers
The customers are the front-end brand ambassadors for your business strategy. Adding video reviews of your customers in your video marketing strategy will add more brand presence. It proves a useful measure as the customers will not appreciate the same officials speaking about the company in all your marketing videos.
A customer testimonial in your video marketing strategy contributes to building trust amongst the customers. This can be done well through email marketing strategy as well. It will help the customers know your business plan from other customer's points of view, which will make it a genuine appeal and advertising rather than just faking the services and product offerings. With the help of social media marketing services, you will also boost your video marketing perks in increasing your brand presence.
5. Keep your video tools ready
A few of the video tools that are essential for making a video for your business for marketing purposes are Studio, Lighting, Camera, Audio devices, and Scripting. A professional studio is not a compulsion, but for providing an excellent video appeal to the customers, you can go for a professional recording studio. Set a backdrop of your wish with the studio lights, and you are good to go.
The next essential thing is the lighting arrangement. You need to assemble a proper lighting kit for giving a Hollywood feel to your video marketing content. The camera is another essential part of recording videos for your business advertising. The quality of the camera needs to be marked important as the video will represent your entire business strategy and brand value.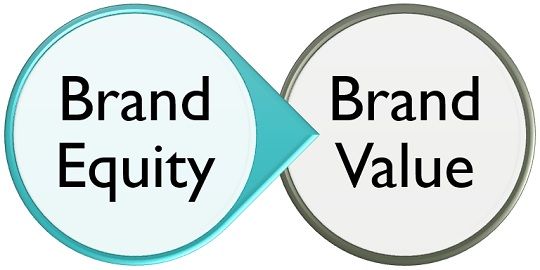 Check the audio devices such as microphones and speakers before recording sessions begin. Your message that you are conveying through the video marketing plans must be clear to the targeted audience. Pick the right microphone and other audio equipment to record crystal clear audio. Follow the script of the video strictly, but you can still do relevant improvisation to the content.
These are a few of the tips for effective video marketing for a small business. Make sure you follow these steps and also look for other strategies.